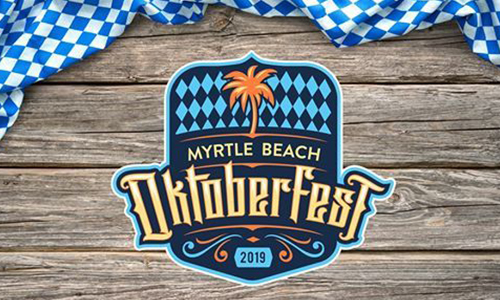 Guests Paradise Resort are only a short distance from the Valor Park festival grounds, the shortest commute possible to immerse yourself in German culture while at the beach. Entering its second decade of celebrating Bavarian heritage on the Grand Strand, the 11th Annual Myrtle Beach Oktoberfest, set for Oct. 11-12, will feature more activities than ever this year. Celebrating some of America's favorite German exports, including great food, music, games and, of course, beer, the Myrtle Beach Oktoberfest promises to deliver a fun and unique experience.
Doubling from a one-day to a two-day event, this year's Myrtle Beach Oktoberfest will be bigger and better than ever by adding more of the German-themed favorites the festival is famous for. It also has expanded its list of activities for a more diverse lineup. In addition to German food, beer and music, this event also incorporates American favorites into the fun-filled festival.
While German-themed music and dancing, like oompah and polka, will dominate the main stage, Myrtle Beach Oktoberfest will also welcome a diverse range of musical acts, including rock and R&B. But the main draw is the food, highlighted by German classics like wiener schnitzel, bratwurst and sausages smothered in sauerkraut and served with sides and sweets like potato cakes and strudel.
The best way to wash down some tasty German food is with a frosty mug of the nation's favorite beverage – beer. A massive Biergarten serves a wide range of imported, domestic and craft brews. For kids and folks with picky palates, Myrtle Beach Oktoberfest's food and drink lineup also includes food trucks offering more traditional American fare like burgers, fries and soft drinks.
The fun and games include eating contests, where the brave stuff themselves with brats, and a costume contest, in which participants don traditional German garb like liederhosen and dimdis. More than 75 vendors will set up shop on the festival grounds, displaying traditional Bavarian arts and crafts, a pretzel-making booth and pumpkin patch, as well as more contemporary items.
The little ones are not left out at Myrtle Beach Oktoberfest, which hosts a Kids Zone filled with activities to keep them entertained. Hay rides, inflatables and arts and crafts are on tap. Admission to the festival is free, but be sure to pick up an official Myrtle Beach Oktoberfest T-shirt to prove you were there. The hours are 4 to 9 p.m. Friday and 11 a.m. to 7 p.m. Saturday.  Festival-goers can also take advantage of the visit to check out The Market Common, one of the Grand Strand's most popular and trendy districts for shopping, dining, entertainment and leisure.
The urban-style shopping scene features big-name national chains and local retail shops offering everything from apparel and accessories to the Seacoast Artists Gallery and Southern Living Store.  For those who are still hungry after attending the festival, you've come to the right place. More than a dozen restaurants, including Co Sushi, Nacho Hippo and PF Chang's offer international fare. Visitors can catch a movie at the Grand 14 Cinema or play some games at 810 Bowling & Billiards. The Market Common also has parks, playgrounds and trails for hiking, biking or just exploring.
It all adds up to a great reason for an autumn weekend getaway Paradise Oceanfront Resort. Enjoy the great fall weather at the beach and experience a small taste of Germany in one trip.