Masks, anywhere you go, are critical to having fun in Myrtle Beach right now. With social distancing, you can visit all your favorite spots in Myrtle Beach this autumn.
Vacationers did an extraordinary job with safety measures this summer, a big reason this amazing vacation destination can still host visitors. Wearing a mask, you can visit all the popular places to eat and have fun in Myrtle Beach. Local establishments have been hard at work adapting to mandates to keep businesses open – all while assisting neighbors in need.
Savor the gorgeous weather autumn has to offer here. Refer to the Center for Disease Control online for the latest guidelines before you come here and while you visit Myrtle Beach.
Paradise Resort: Your Landing Spot in Myrtle Beach
With spacious, gracious rooms, you can bring the whole family for a vall visit to your favorite vacation destination. A friendly staff is ready to help you have a fun, relaxing stay. With ocean views, pools, lazy rivers, hot tubs, and an array of amenities, you'll love every part of your stay at Paradise Resort.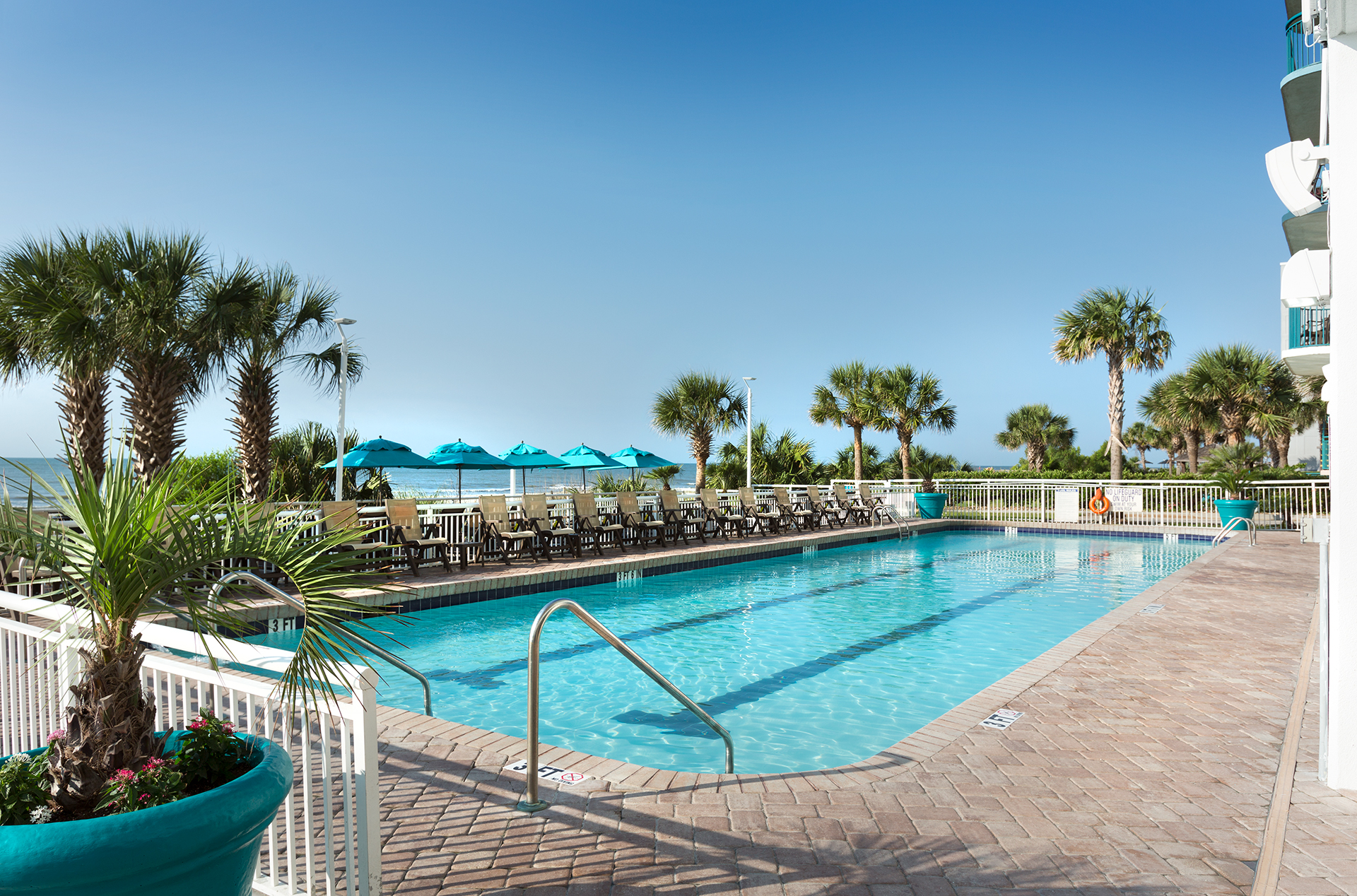 What Attractions Are Open in Myrtle Beach?
Brookgreen Gardens
This is elevated social distancing: Losing yourself on the winding trails through wonderful gardens and statuary. If you forget your mask, they have them on site. You can visit this serene botanical garden in Horry County with a mask, especially in interior galleries and the museum shop. The Huntington Sculpture Garden tour is closed until further notice.
Alabama Theatre
The theatre has posted rescheduled dates on its website, where you can also buy tickets. If you can't get enough seats together ordering online, Alabama Theatre asks that you call them to make arrangements. You'll love this unbelievably talented cast and an array of stellar shows.
Ripley's Aquarium
If you haven't experienced them yourself, you've probably heard lots about the shark tanks and tunnel. They're astonishing! Don't forget your mask when you visit. The glass-bottom boat and touch tanks, among a few other attractions, are still closed. Also, the aquarium staff asks for patience if lines are a bit longer than usual. Kids and grownups alike love this center.
Duplin Winery
Learn about this historic winery as you sample the finest sweet wine in the south. The winery has limited access to wine storage and disinfects all areas after each testing for your safety. Staff is masked up, too. Duplin is offering a discounted shipping rate if you buy a case of wine – just their way to help customers during the pandemic. This is a great Myrtle Beach escape!
Medieval Times
You may enter the castle – with a few restrictions. You'll be temperature screened when you get there, and Her Majesty insists you wear a mask in her castle. Social distance from others by about a sword's length and the staff will seat parties at least 6 feet from each other in the dinner theater. This medieval tournament and show feature a delicious dinner, too.
Tanger Outlets
The shops have temporary hours – so check the website first, and be sure to bring a mask. This nationwide outlet chain has put protocols into action that fit local ordinances, and have a process for self-screening and pre-shift temperature checks for staff. You'll find ample hand sanitizing stations throughout to help shoppers shop safely.
Broadway at the Beach
Common touchpoints, such as restrooms, door handles, and more, are getting a little extra TLC from the cleaning crew. Before Broadway opens each day, it's undergone a thorough inspection and protocol to ensure a safe environment for you. So come visit the eateries and shops you love here, take in some live music, and feed the fish if you choose.
Barefoot Landing
At entrances and near touchpoint areas, Barefoot has provided sanitizing stations. Restaurant labels are spaced for social distancing, and floor decals remind visitors of social distancing protocols. You'll find foot-opening and outward opening restroom doors in this have-everything complex, complete with dining, fun, shopping, and a cool arcade – yes, it's open!
Skywheel
A ride on this Myrtle Beach icon is calm and breathtaking. The staff is cleaning to ensure a safe experience for all, so the wait might be a little longer than usual. Remember to thoroughly wash your hands before and after riding, for at least 20 seconds. Don't touch your face as you ride and before you can wash your hands. You're in for a spin like no other!
Hollywood Wax Museum
This one's fun for visitors of all ages. The zombie lab and mirror maze are particularly popular. Masks are required for entry, by the Myrtle Beach mandate (not applicable to the wax figures!) They'll give you a mask free if you forget yours. Please pay by credit or debit card until further notice. Come walk among the stars at the Hollywood Wax Museum.
Broadway Grand Prix
Even non-drivers have a blast here – with the kid- and family-friendly areas for fun, too. With fair-style food and fast action, it's a great place to spend an afternoon. Please wear your mask while visiting, and excuse a longer wait between rides for thorough cleaning of cars. If you're not feeling well, stay at the resort. If you're good – there's a ride for almost any aged rider here!
WonderWorks Myrtle Beach
Teachers get educator discounts with a school ID. Play a round of laser tag and visit the must-see bubble factory. Masks are required for entry. WonderWorks is in that cool upside-down building you see while cruising the strip! The staff keeps a close eye on sanitization all day, for your safety. It's an awesome place to learn about science as you have family fun, too.
The Carolina Opry
There's something for everyone with a huge array of genres on the show list. The show goes on at The Carolina Opry, with a modified seating arrangement and safety measures practiced. A marvelous cast makes for a memorable show. Buy concessions, including beer and wine, during your visit to one of the area's leading performing arts centers.
Paradise Resort is Ready for Your Visit
Paradise Resort's deluxe rooms are perfect for a family vacation in Myrtle Beach. Spacious, clean space to call home base for your travels – or even spend an evening, making dinner together and watching a movie. The staff takes your safety seriously, and sanitation stations are provided throughout the property. Book your stay at Paradise Resort today.